06
Abendrot
2018
EYES: Reddish warm tones of noble amber
NOSE: Aromas of plum, amarena and almond merge with resinous notes and the scent of cinnamon bark.
MOUTH: This fresh, juicy wine with a velvety tannin structure remains long in the palate and has depth.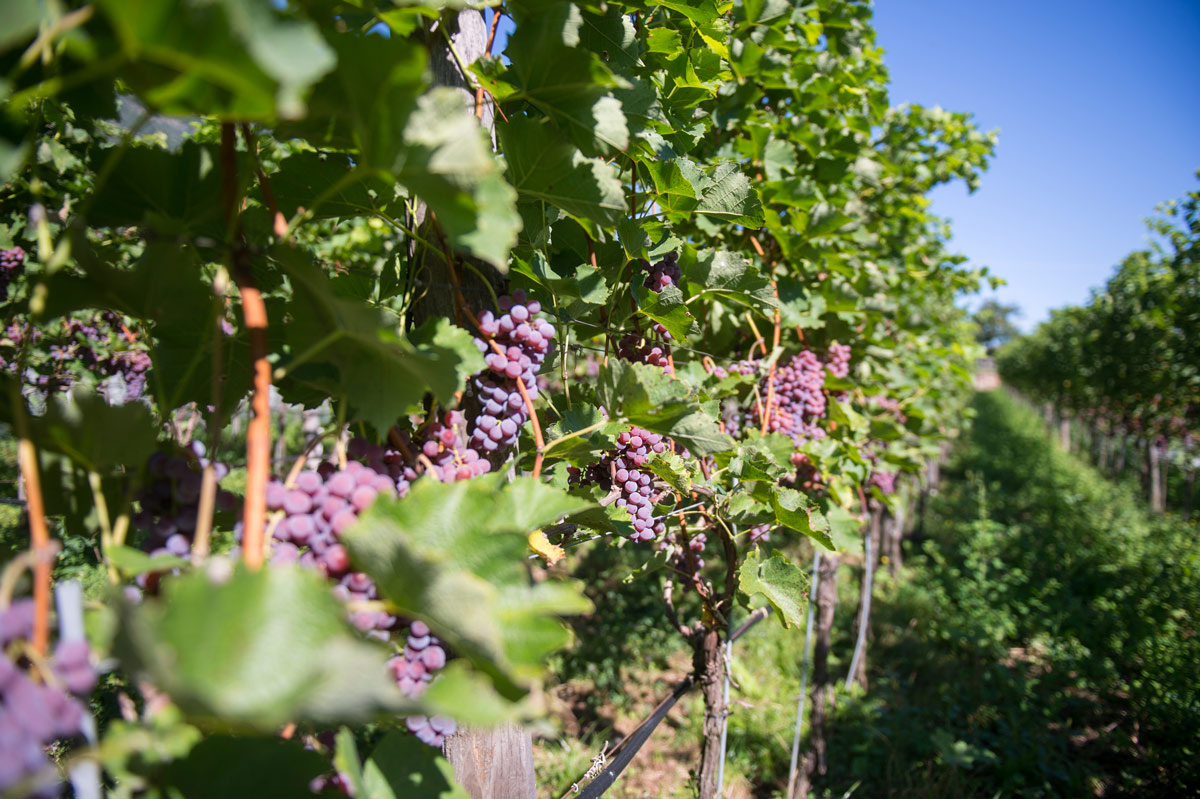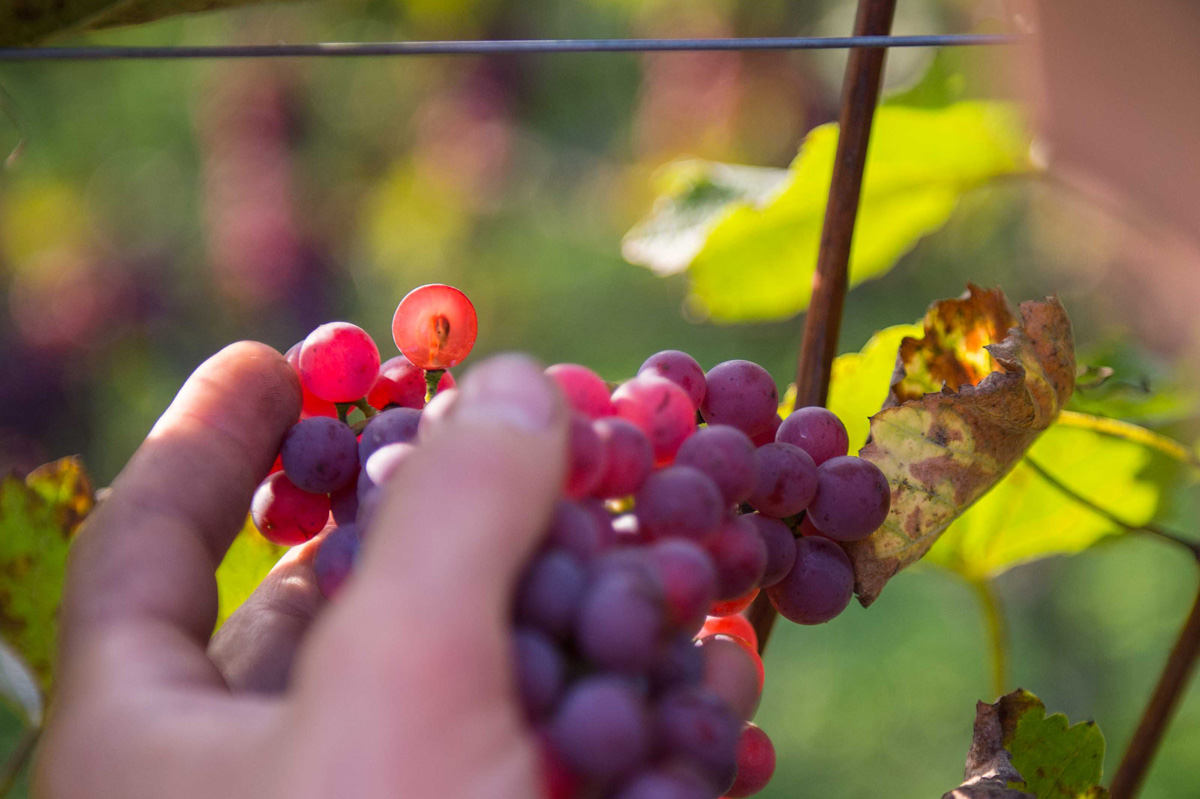 VARIETY: Souvignier gris (white wine). The vines were planted in 2006 and this variety of grapes fascinates with all shades of red. The whole grapes are fermented.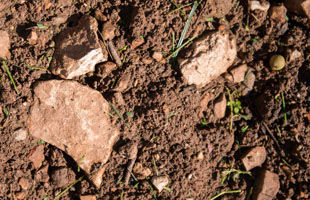 POSITION AND SOIL: Vines grown at 520 meters above sea level in Eppan Berg, in the mountainous region of South Tyrol, northern Italy. Loamy and calcareous soil with high contents of white Dolomite rock.
HARVEST: 
Carefully handpicked on September 26 and 27, 2018.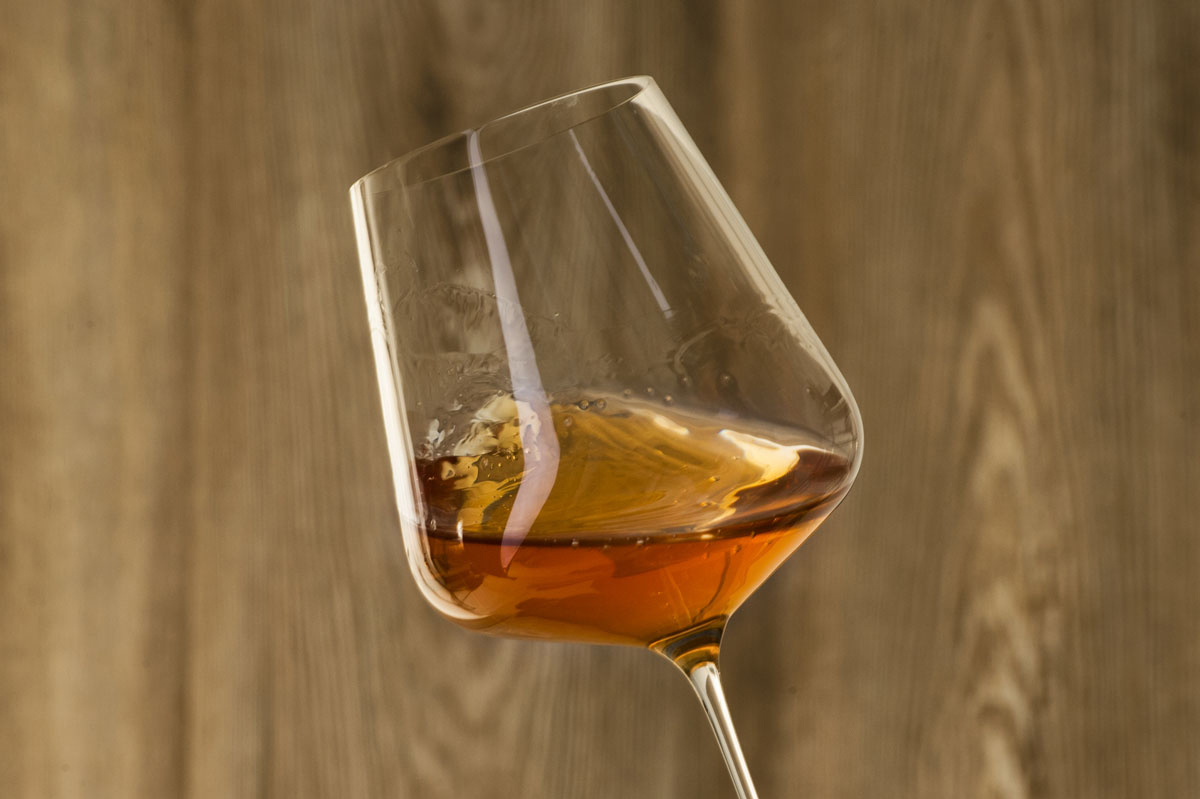 CELLAR: Spontaneous fermentation & malolactic fermentation. On the skins for about three months. 31 months of ageing, half in steel, half in 500-liter wooden barrels. Bottled unclarified and unfiltered in April 2021, followed by an evolution within the bottle.
Alcohol: 14 % vol.
Total acids: 5,0 g/l
Residual sugar: <1 g/l
Volatile acidity: 0,65 g/l
pH: 3,6
Total sulphur: 32 mg/l

This wine can be decanted or served in a large glass to unfold all its potential.